An Afternoon Tea was held at the Drainage Board offices on 20 July, to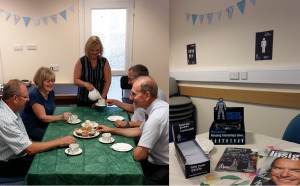 raise vital funds for Prostate Cancer Research UK.
Staff  served from 2.30pm to 4pm, a lovely array of scones, with jam and clotted cream, cakes and tea or coffee.
I am proud to announce that over £430 was raised through this event. Therefore the total donated to Prostate Cancer UK from January to July 2016 is £578.75.
Thank you to everyone who participated, donated time and money and especially to those who attended the event to make it such a wonderful day.
Carrie-Anne